As the sun sets over the campfire and the stars twinkle above, there's nothing quite like the feeling of being out in the great outdoors. And for those who love both camping and paddle boarding, combining the two can create the ultimate adventure.
Paddle boarding while camping allows you to explore new waters, disconnect from the world, and enjoy the beauty of nature. However, there are some things to keep in mind to make sure your adventure goes smoothly. Here are 10 essential tips for paddle boarding while camping:
Choose the right paddle board
Sure, you can bring any old paddle board on your camping trip. Or you can even rent one from the closet outfitter at your campsite.
But wouldn't you rather have your own iSUP at the ready whenever you feel like exploring that extra mile? Or maybe shooting down that whitewater river? Or what about circling around that wide-open lake for one last lap?
To do that, you'll need the right adventure paddle board to get you there. One that is a durable and stable paddle board that can withstand different types of water conditions. Atoll Boards offer high-quality inflatable paddle boards that are perfect for camping and adventure. They're designed to be tough, transportable, and shaped for long-distance paddles on lakes, rivers, and oceans. And with its own carrying case, it's the easiest way to get a paddle board to the places you want to explore.
Pack the right gear
Always bring the necessary gear, including a personal flotation device, paddle, leash, and waterproof bag for your phone and other valuables.
But besides a paddle board, make sure to bring gear that is suitable for the place you're camping and the weather you'll be camping in.
This can include sun protection, first aid kits, plenty of water, food, and of course your tent, sleeping bags, and more.
Always remember to take into account the altitude you're camping at as this can cause the weather to change fast at night!
Check the weather
Check the weather forecast before heading out to ensure you have the right gear and clothing for the conditions. This includes the wind forecast!
Luckily, we live in a time where the proper wind and weather forecasts are at our fingertips. Here are top 3 apps we like to use on our adventures:
As the experienced paddler knows, high winds can absolutely ruin your time on the water. You can be blown around, pushed back to shore, or even blown out to sea!
Avoid these dangerous situations by knowing the wind strength and direction with the Wind Alert App by Weather Flow Inc.
Just type in your location and the app pulls data from over 50,000 wind stations to give you an accurate reading on wind strength and direction.
A very useful app!
It is free and available for Apple and Android.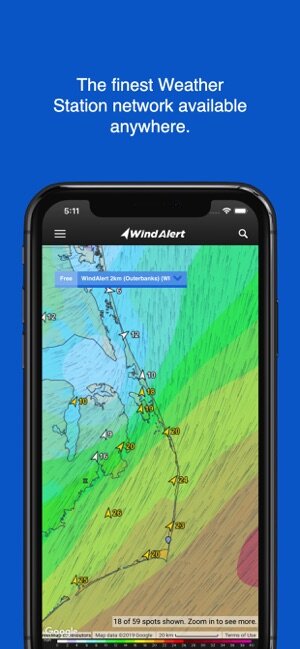 When it comes to the wind and weather, you can never be too sure. But if you couple our previous suggestion with the Windy App from Windy Weather World Inc, you'll be highly informed about potential paddling conditions.
In addition to wind readings, you will also receive weather updates on rainstorms, temperatures, even humidity and in real-time.
One extra cool feature includes the utilization of webcams. You can zoom in on your exact location to see the weather for yourself!
Free and available on Apple and Android.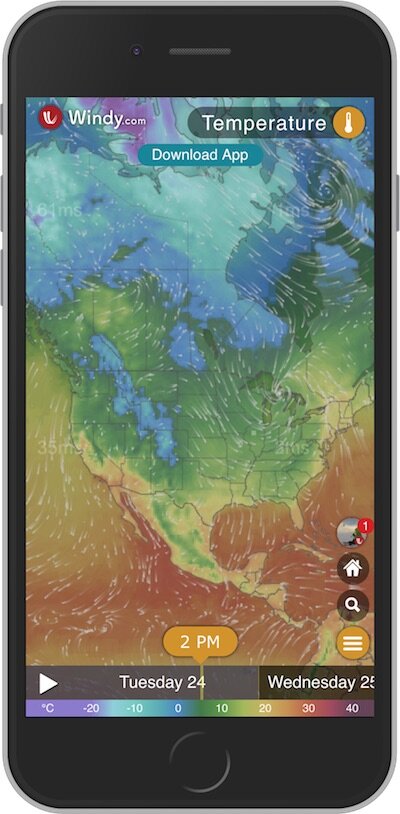 Now that we know what the weather is doing, it's time to utilize an app that can track your distance and time on the water.
Enter – Paddle Logger.
If you've been a SUP fanatic for a while, chances are you've heard of Paddle Logger. What makes this app a must-have is the ability to track your entire SUP journey. You can include photos, maps, and notes in a digital notebook that you can share with your friends.
Don't just create memories – share them with Paddle Logger.
This app is free but is only available at the moment for Apple owners.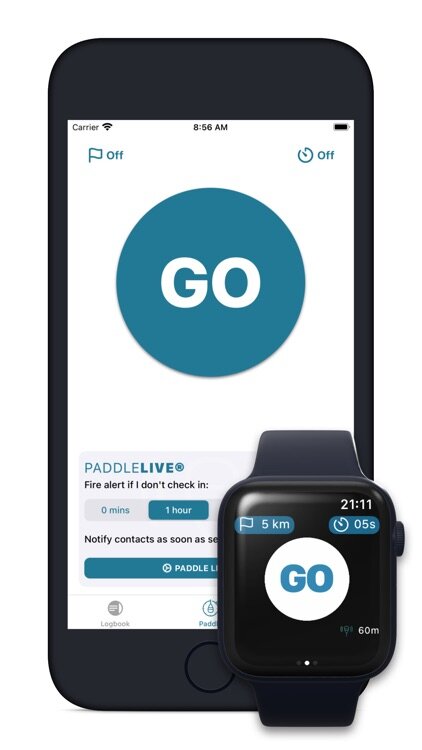 Know the water
Research the water conditions and currents beforehand to make sure it's safe for paddle boarding. Always know what type of water it is – as in will you be doing ocean paddling, lake paddling, or river paddling. Each of these environments need a certain mindset and paddling skill to stay safe. And know what types of currents you will be paddling in when there.
To do this, you can easily contact the ranger's office if you are staying in a National Park, or you can reach out to local SUP outfitters who will have knowledge on the best places to paddle and the type of water you'll be paddling in these areas.
Either way, make sure you do your due diligence.
Plan your route
Plan your paddle boarding route in advance and make sure to let someone know where you're going. This one is especially important if you are planning a solo trip. There are, of course, plenty of stories of people who met unfortunate ends or went through harrowing experiences because they believed their skills were strong enough to survive on their own.
Don't be foolish with this step. Plan out when you'll be paddling and where and lets others know of your plans. It's even better to have a plan for contact. Meaning, set up a time of the day when you will check in with your friend. If you miss that deadline, they can alert authorities that you might be in trouble.
Bring a friend
Paddle boarding with a friend is not only more fun, but it's also safer. It's also a great idea to have a buddy on the water with you so you have someone who can watch your back at all times. This is especially key in difficult paddling conditions like on windy days, or when doing river paddling.
The buddy system saves lives. That's why this is such an important tip for paddle boarding while camping. Grab your best friend and get out there, having fun, together.
Practice safety
Always wear your personal flotation device, paddle with others, and avoid paddling in areas with motorized boats. This one seems obvious, but you'd be surprised how many people don't paddle with PFDs on their bodies or on their boards.
Besides being illegal in most states, and against Coast Guard rules (unless you're SUP surfing), you should always have a PFD on either your body or on your board in case of an emergency. Preferably, it's better to have either a vest jacket on or a belt pack inflatable PFD like the ones made by Onyx.
Respect nature
Leave no trace and respect the natural environment by not littering and staying on designated trails. This is an important part of camping etiquette. We're all here sharing the natural environment. Make sure to leave it better than you found it. Not only will other campers thank you, but so will the animals living there!
Watch for wildlife
This tip for paddle boarding while camping is a big one. Especially if you're camping in areas like Florida and trying to paddle with manatees or out west with whales and dolphins. Not to mention the on-land critters like bears, deer, and raccoons. In situations where you find yourself in their natural habitat and not in yours, it's always best to keep an eye out for wildlife and give them plenty of space. Remember this is the wild, not a petting zoo, stay far away as possible and just enjoy the view!
Enjoy the journey
Remember to take in the scenery, enjoy the peacefulness of the water, and have fun!
By following these tips, you'll be able to make the most of your outdoor adventure while paddle boarding and camping. And with an Atoll Boards high-quality inflatable paddle board, you'll be able to explore the waters with ease and comfort.
If you'd like to discover more information about paddle boarding and camping, check out our previous article, "7 Camping Apps You Need To Download for Summer."
Check that out and get ready for an unforgettable experience of a lifetime!