In this article, we discuss the 6 best places to paddle board on the East Coast. Use this list to plan your next SUP adventure this summer!
——————
Warmer weather is on the way. Flowers are beginning to bloom, the cold layer of ice and wind is beginning to lift, and the oceans, lakes, and rivers are unveiling their allure for us outdoor enthusiasts. Of course, this also means it's time to start planning your spring and summer adventures atop your Atoll inflatable stand up paddle board.
In the past, we've covered areas to paddle on the West Coast. And for good reason – the West Coast is a hub for activity, excitement, beautiful landscapes, and endless areas to discover. From California up to Washington State, you can spend years living there without seeing everything there is to see.
But this week, we want to discuss the other side of the United States. Instead of searching for the next great place to paddle in the west, we want to send our sites to the east.
While the East Coast does not offer the same diversity in terms of landscapes and waterways that the west does, it has plenty of amazing spots to discover on your Atoll iSUP!
This list consists of just a few of our favorites. If you have one that we may have missed – let us know! We are always looking towards that horizon for a chance to discover a secret spot to share with our Atoll Family.
Let's start with number 6 on our list of best places to paddle board on the East Coast!
6. Amelia Island, FL
Most people have never heard of Amelia Island. Heck, even people in Florida haven't heard about it much. But that is what makes it memorable for us.
Its location is north of Jacksonville near Fernandina Beach on the eastern side of sunny Florida.
What makes this spot so special?
Variety.
Amelia Island has rivers, an ocean sound, ocean inlet, tidal estuaries, which can be described as marshland, inland freshwater, black water creeks, and even areas that look like mangroves.
The choice of what environment you'd like to paddle is completely up to you but should be based on your skill level.
For more advanced paddlers a trip in the ocean is a must. Take advantage of other close island chains and keep an eye out for a chance to spot wild horses living in their natural habitat.
There are two great launch spots for your SUP- Sawpit Boat Ramp and Amelia Island State Park. Choosing either one will give you access to the bay and of course, the wide-open ocean.
In addition, Amelia Island offers a historic downtown district full of fantastic restaurants and window-shopping opportunities. It's a fun time for everyone involved. 
5. New York, New York
Bright lights. Lively streets. Live music. Broadway. It's the Big Apple. The place to be. But did you know it is also a great place to explore on your paddleboard?
It's true! There are plenty of outfitters in the surrounding New York area that will take you on a guided trip through the many waterways of New York City.
And we do recommend that you take a guided tour if you choose paddle here. The currents running through the waters can sometimes be tricky as can identifying the correct launch points for both safe ways to enter the water and the correct spot when it is time to get.
Oh, but there is so much to see!
Imagine paddling with the Statue of Liberty in full view. Or the Freedom Tower jutting across the skyline.
It's a truly unique experience and place to experience on a SUP.
If you are looking for a specific outfitter to show you around, we suggest contacting Long Island SUP. Their experienced paddlers have been in New York for over 10 years running guided trips. Ask about their SUP and Sip tours for a unique time paddling the canals, grabbing some food, a couple of drinks, and watching the sunset on the water!
4. Annapolis, MD
The capital city of Maryland!
With the United States Naval Academy taking up a large portion of the city, Annapolis is truly a seafaring town.
And that means plenty of waterways, exciting locations to check out, and a whole lot of fun.
Most of your paddling opportunities will be on Back Creek or in Chesapeake Bay. Either way, the waters are relatively calm, and if you go early enough, the wind should not be too strong.
In addition, Annapolis has a downtown area full of restaurants, nightlife, and plenty of boats to check out sitting in the downtown marina.
Get a taste of true Maryland living with a visit to Annapolis!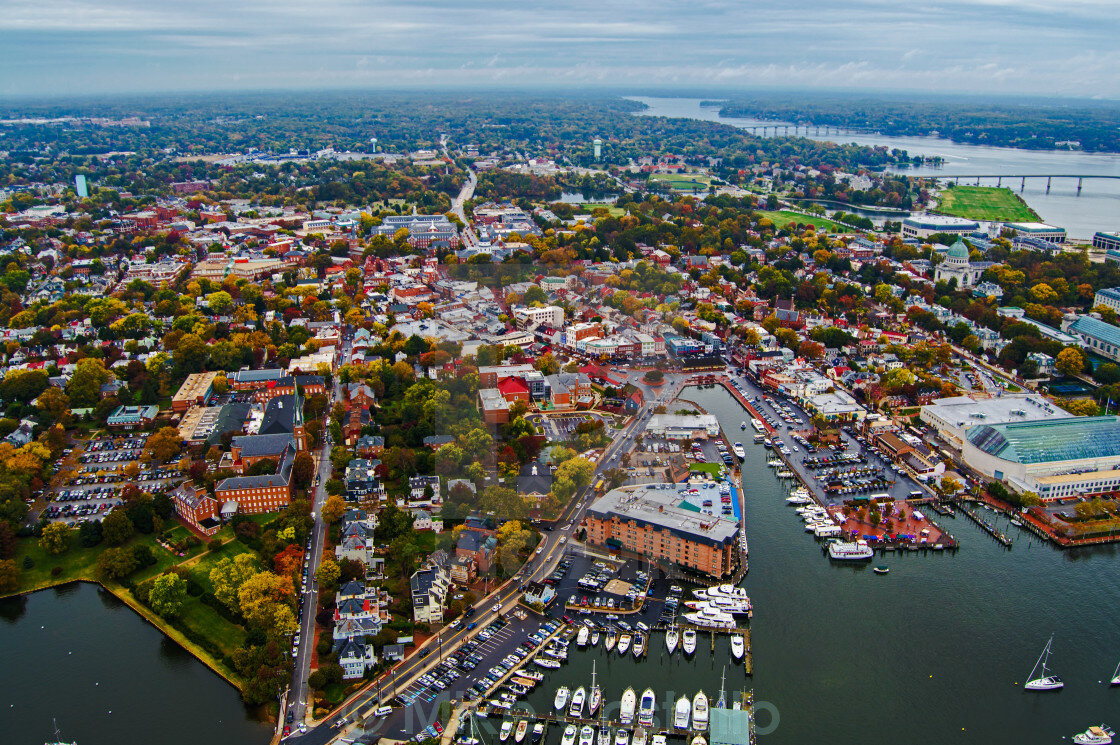 3. Wrightsville Beach, NC
Every year Wrightsville Beach attracts visitors to its shores to experience the fun that is the top vacation spot in North Carolina.
Why is it one of the best places to paddle board on the East Coast?
It's a watersports haven for the adventure seeker in everyone.
Wrightsville boasts a long coastline with bright blue waters that you would likely find in places much farther south towards the Caribbean. But beyond that, there is the local pier that juts far into the ocean, plenty of fantastic restaurants to dine at in town, and intercoastal waterways where paddlers of any skill level will be able to find calm waters to enjoy while spotting the active wildlife in the area.
In addition, if you like to SUP surf, Wrightsville has plenty of local breaks where you can catch a few waves in between paddling flatwater!
If you love spending time on the beach in a warm and friendly setting, then Wrightsville might be your top spot.
Directions to Wrightsville Beach
2. Key West, FL
No list can be complete without mentioning the wonderful Florida Keys. And more specifically Key West.
Key West is the United States' most southern city and lies on the last island of the Keys. It is most famous for its active nightlife and as a home to the famous author, Ernest Hemingway.
Side Note: Hemingway's house is a fantastic tourist attraction and should be included in any trip to Key West whether you are a fan of the author or not!
But while the island itself holds plenty of places to explore and tropical temps to do it in, the real magic lies in the waters surrounding it.
Grab your Atoll iSUP and head out of any local boating ramp to make your way into the mangroves. It is here you will experience crystal clear waters and the chance to spot abundant wildlife such as manatees, mana rays, all types of sea birds, and of course dolphins.
Paddling here is truly a magical experience and should be added to any paddler's list of places to visit!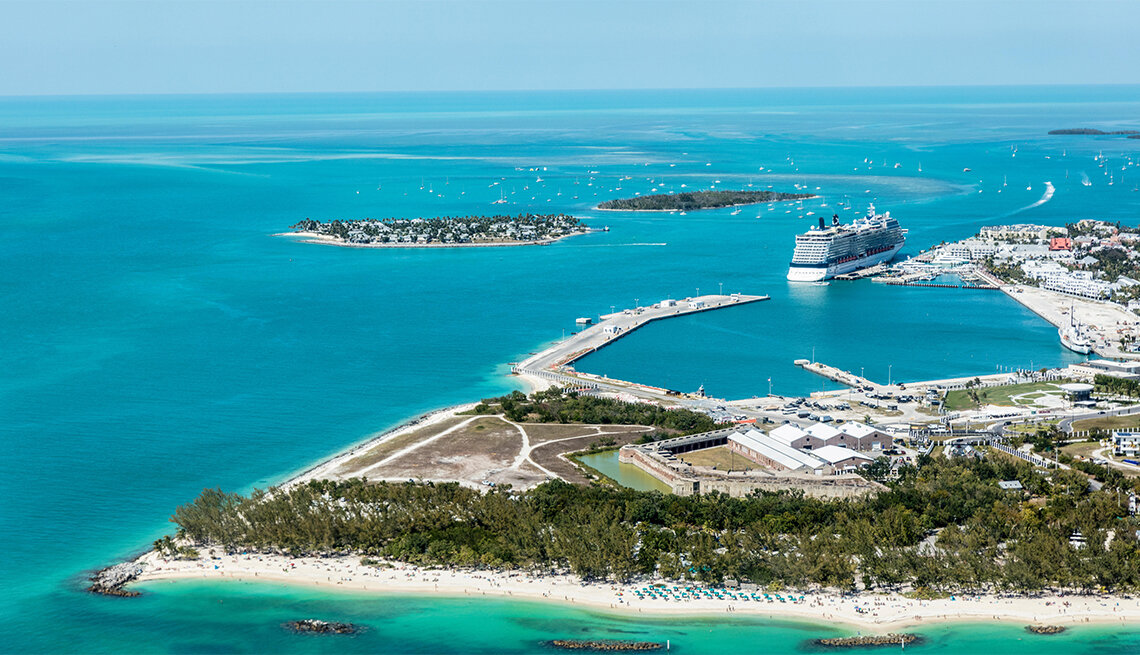 1. Assateague Island, MD
We've reached our number one spot on the East Coast!
And just like the first location on our list, this one too is relatively unknown.
Assateague Island is a State and National Park that is a protected piece of land near the vacation spot of Ocean City, MD.
As we've already stated, you can enter the State Park that is run by Maryland where there is one parking lot and beach. This park is perfect for an afternoon paddle, a quick surf session, and plenty of room to hang out on the beach.
It remains relatively uncrowded compared to the tourist beaches in Ocean City and can be a great spot to see the wild horses that are native to the island.
If you have more time, then be sure to head into the National Park section where you can camp multiple days, have BBQs, as well as paddle wide open bays or the oceans. In this park, you have a much higher chance of spotting the wild ponies as they tend to spend time in the marshlands or even wandering around the parking lots near vehicles.
Side note: Don't feed the horses! They are wild creatures and can be unpredictable. It is best to stay away from them at all times and just observe from afar.
In addition to the horses, you are also likely to spot manta rays, ospreys (birds), and plenty of crabs which Maryland is famous for!
With a place to camp multiple days, a choice between exploring the calm backwater bays or taking your SUP to the ocean, and being immersed in the abundant wildlife, Assateague Island is our number one best place to paddle board on the East Coast!
Directions to Assateague Island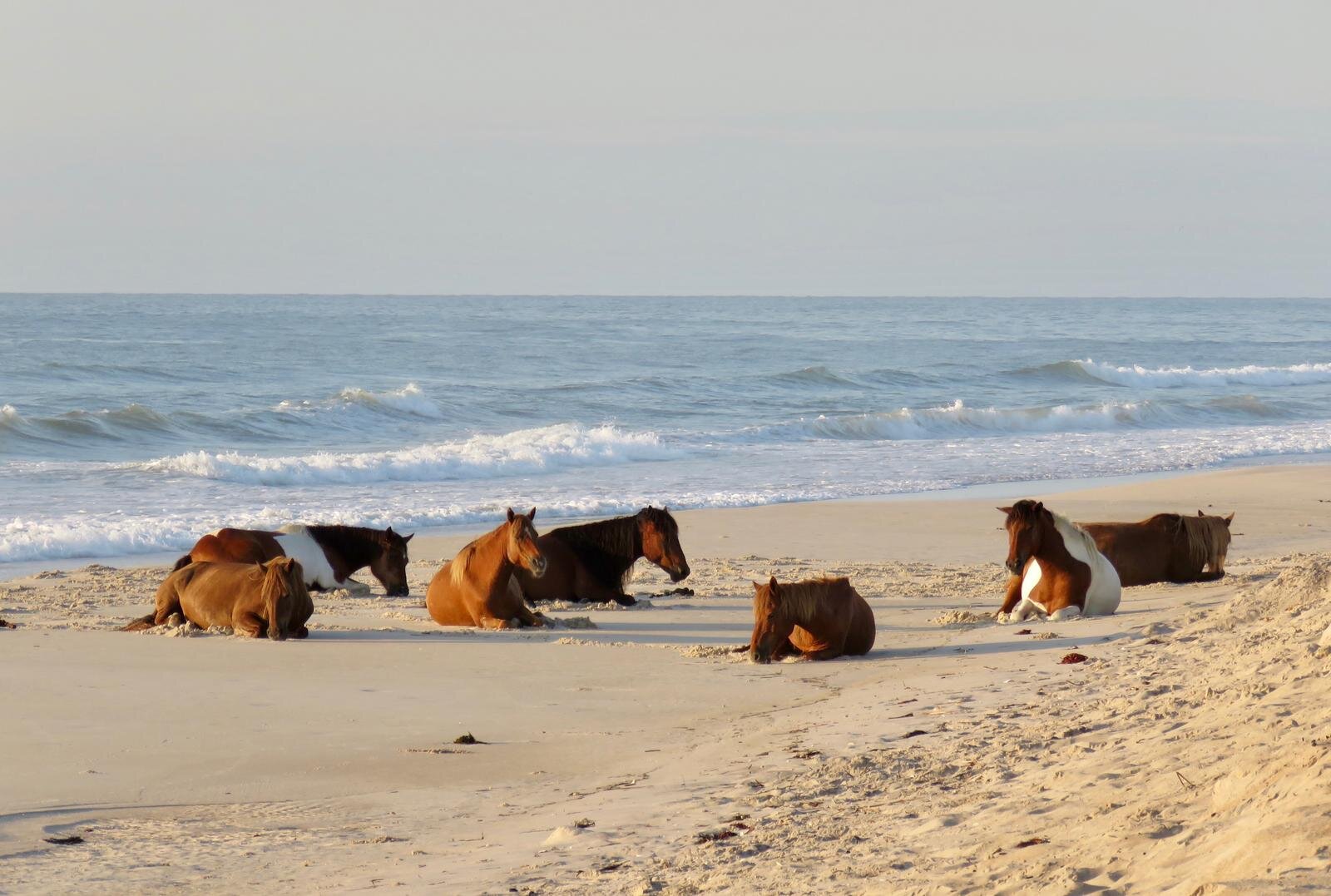 Conclusion
At Atoll, we're all about adventure. And that means always looking for places to paddle board where you can pack in, pump up, and paddle out. Due to our lingering need to get out there, we've found some pretty sweet places to paddle on both coasts. With this shortlist we hope to have expanded your sights to places you may not have considered as options before. Of course, if you have any questions about these locations or if you have one we might not have included that you think we should – reach out! Our inbox is always open. In the meantime, keep adventuring on.