In this article we go over our favorite customer submitted adventure photos from spring! Check them out below!
————————————
Every once in a while, it's okay to look back. To remember the time well spent with family, friends, even your pets. We do this to remind ourselves that we are lucky to have the chance to participate in activities we love, see new places, and experience the world in all its beauty and fun.
With that in mind, let's take a look back at the best customer-submitted photos spanning the globe from our Spring SUP season.
How do we judge the photos that make our list? Each one is chosen based on simple criteria:
-Does it capture the Atoll vibe?
Atoll means adventure. Diving into the world. Exploring. Travel. A rugged sense of immersing yourself in nature. Each picture listed perfectly captures this sense of being.
-Location
Maybe you found an interesting location to paddle. Or it's relatively unknown. Or it's just straight-up beautiful. You're likely to make it onto our list.
-Artistic style
Sometimes we receive photos that just stand out. They're captured in the correct light. They're beautiful. And just a pleasure to look at.
Based on these three simple criteria, here are our top 10 customer submissions from Spring!
(Your picture didn't make the list? No worries! It's not a reflection on your pics – we wish we could include all of them! But if we did, you'd basically just be looking at our Instagram page haha. These are just a shout-out to some of the raddest pics from the Spring. Tag us in any photos or send them to our inbox and see if you're featured on our Summer list!)
Let's get to it! Starting with number ten…
10. @paddleporter – Lake Havasu
Lake Havasu is known as Arizona's playground – and for good reason. The shores are often populated with people enjoying the views, drinking adult beverages, and blasting music on their boats. But along the shore lies a few beautiful coves to explore on your Atoll iSUP. Just like @paddleporter did with her's…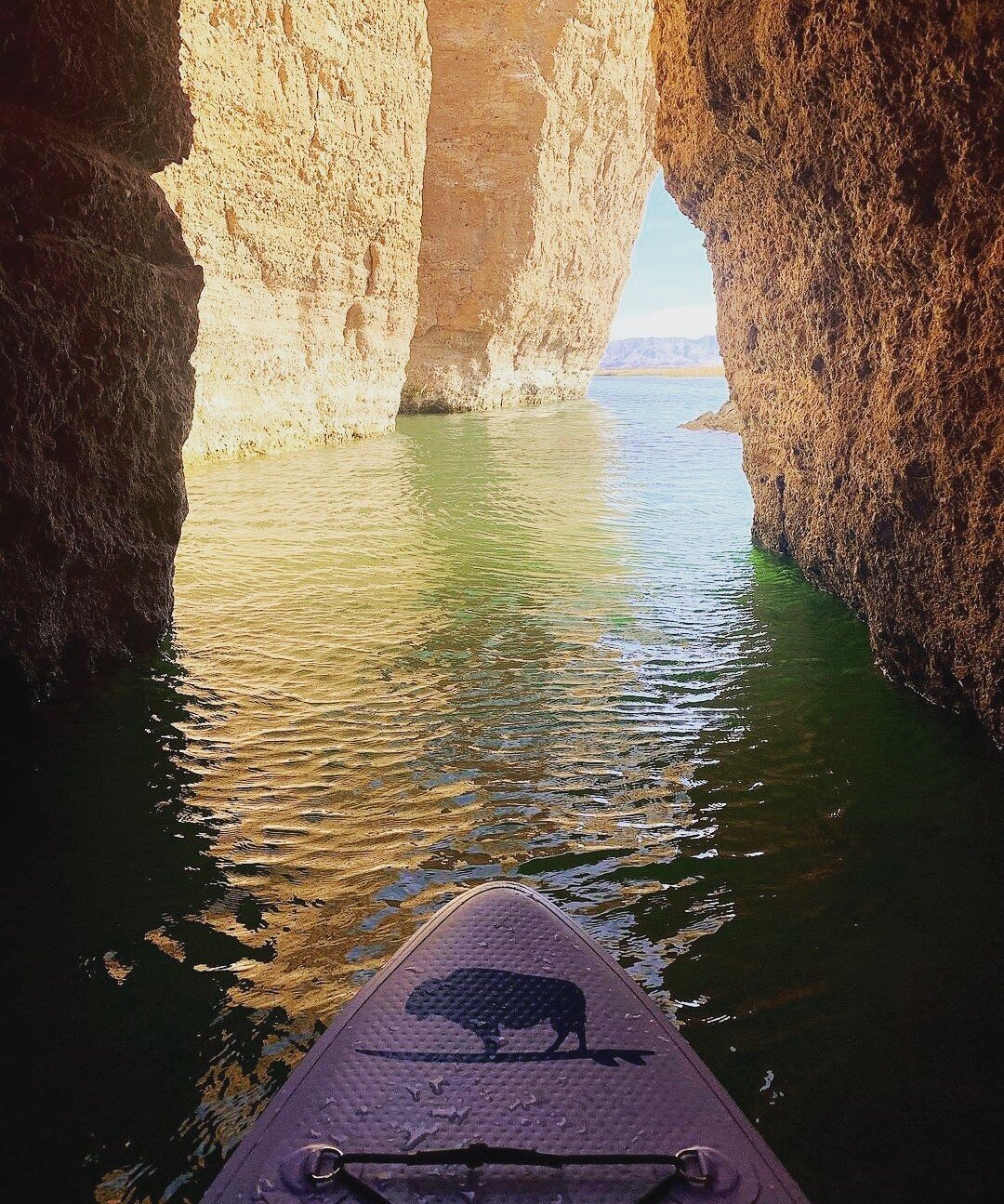 9. @stella_is_hellayella – Central Florida
Adventure boards: check. Vehicle: check. Adventure on? You bet.
Florida is the United States' vacation state. The sun shines here 365 days of the year and the location provides plenty of paddling opportunities in the calm gulf or the wild ocean.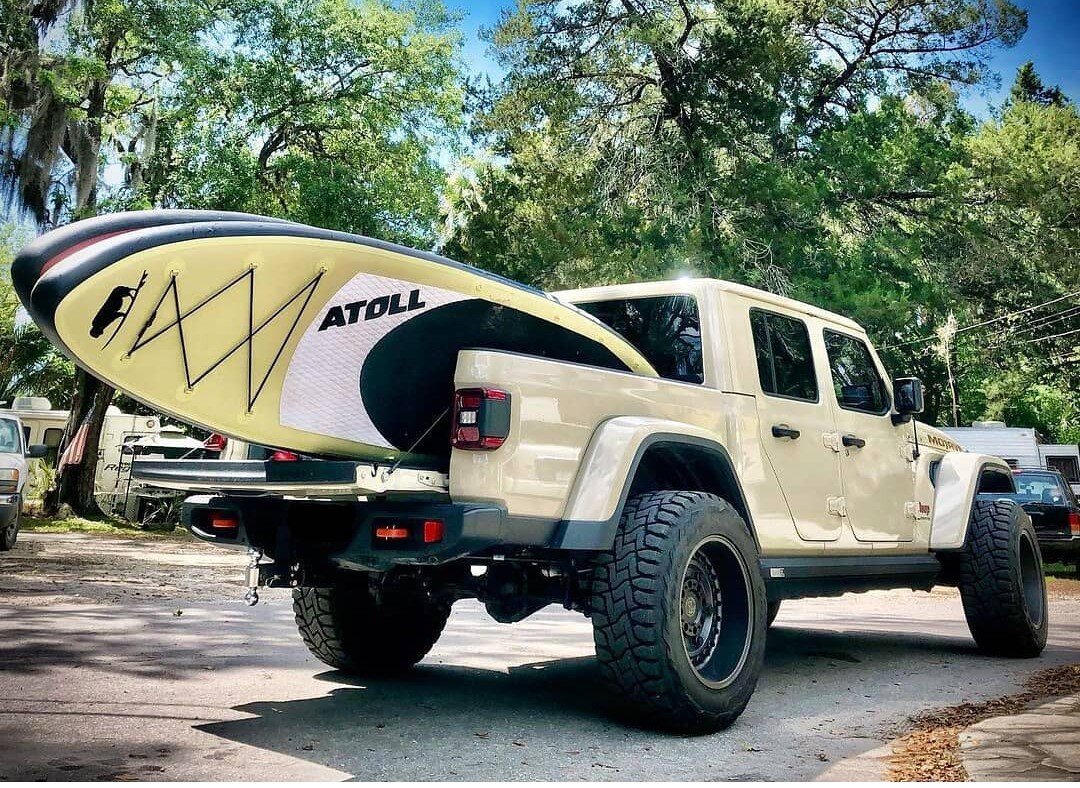 8. @solsticesparrow – Lake Jocassee
From @solsticesparrow: "Loaded my gear on my board and paddled out to my campsite for 3 days of adventure and rest after a bunch of studying. I looked at the stars in the middle of the night, jumped in the lake, explored, read a good book, built a fire, and took a deep breath."
The true definition of pack in, pump up, and paddle out.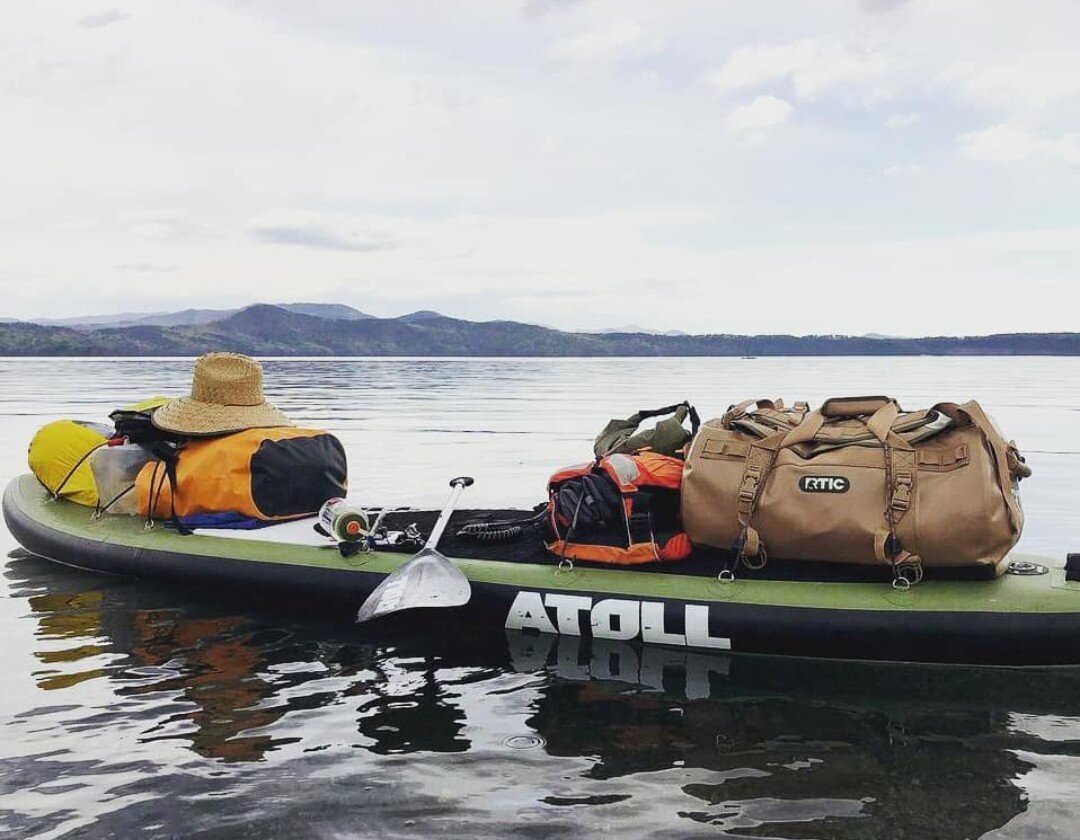 7. @a_l_l_i_s_u_n – Willow Beach Marina
Sometimes the conditions are just…perfect. With nothing but a mirrored lake in view, you can't ask for a better location to enjoy an afternoon of SUP.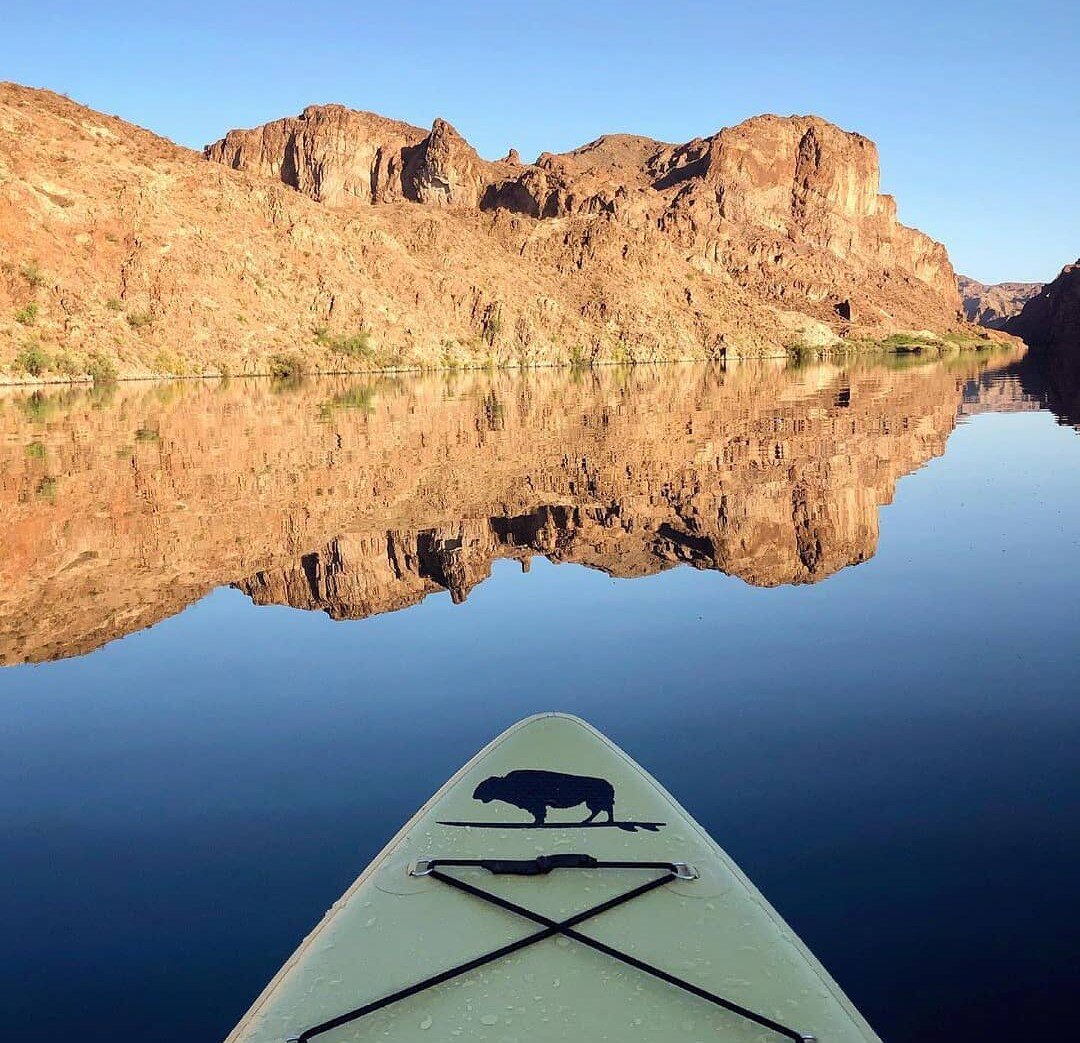 6. @st_ryker – Wasilla Lake, Wasilla, Alaska
Sometimes all you can say is, "Wow." And with this picture, @st_ryker found the biggest awe-inspiring background for SUP in Alaska.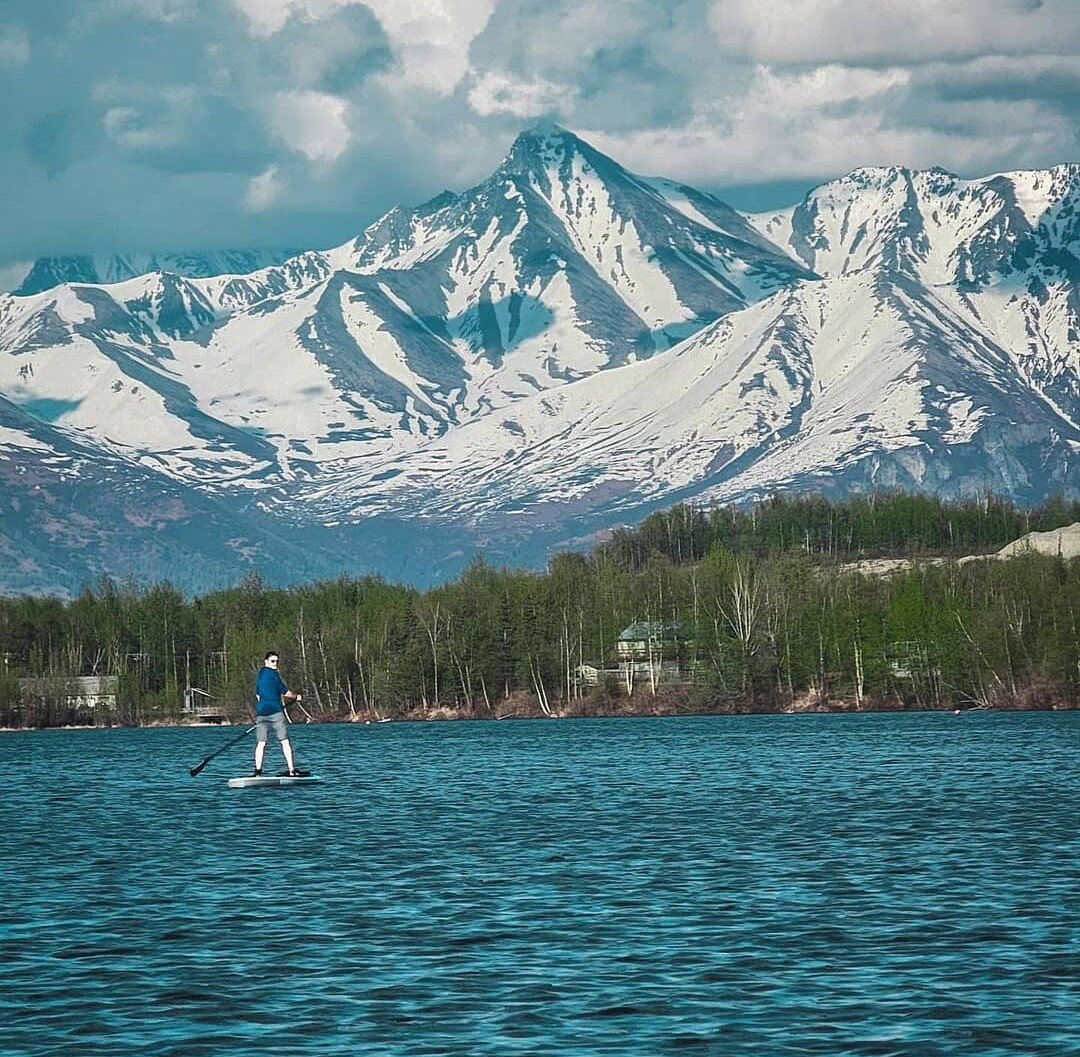 5. @werollwithit – Australia
Warning: This pose is only for the experienced! With true grace and balance, @werollwithit makes it look easy.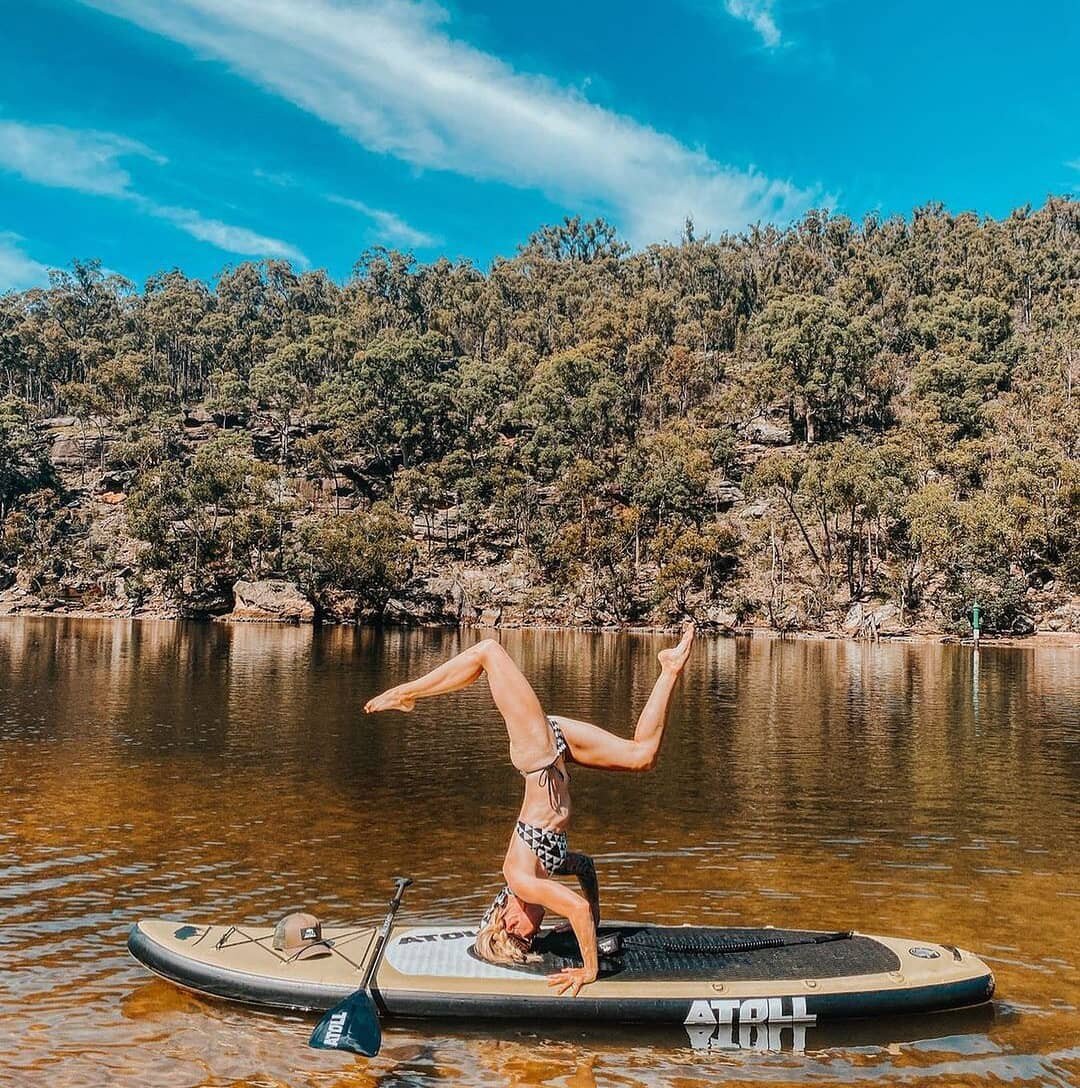 4. @ericadeahl – Mt. Shasta
A little background on Mt. Shasta: "Located in Northern California, Mt. Shasta is an outdoor adventure destination. Various legends say it's home to a sacred spring, beings who have transcended the physical plane, and a crystal city full of ancient foes of Atlantis."
Is any of that true? We're not sure. But it's definitely worth visiting for the views!
3. @dallentho – Utah
Drone shots are cool. But drone shots over the water, watching the sunset, on an Atoll board, with beautiful mountains in the background? Well…that's a whole different level of cool.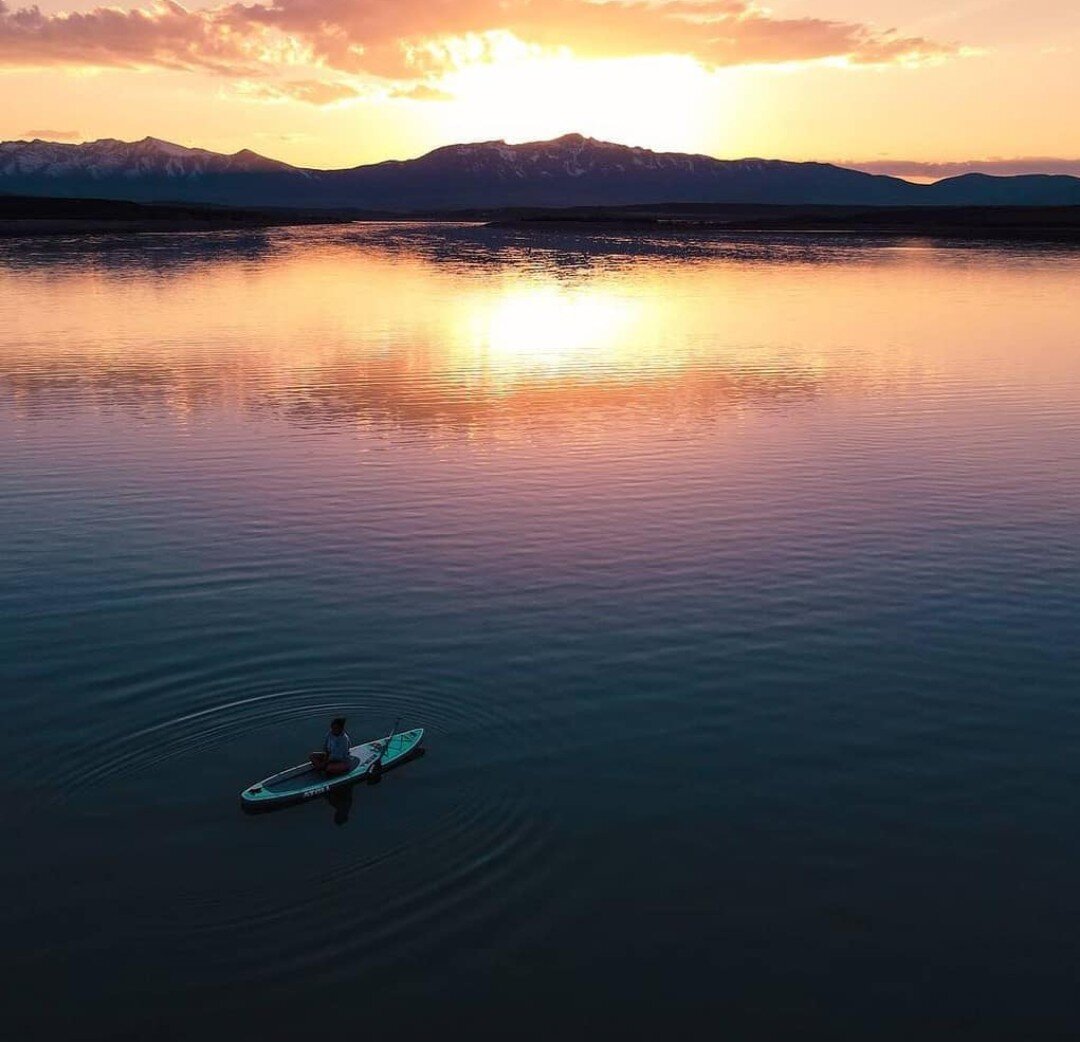 2. @vleelawson – Secret Cave
Shhhh…this one is a secret. Wherever @vleelawson ended up, he found a beautiful spot to paddle, explore, and snap a really cool photo.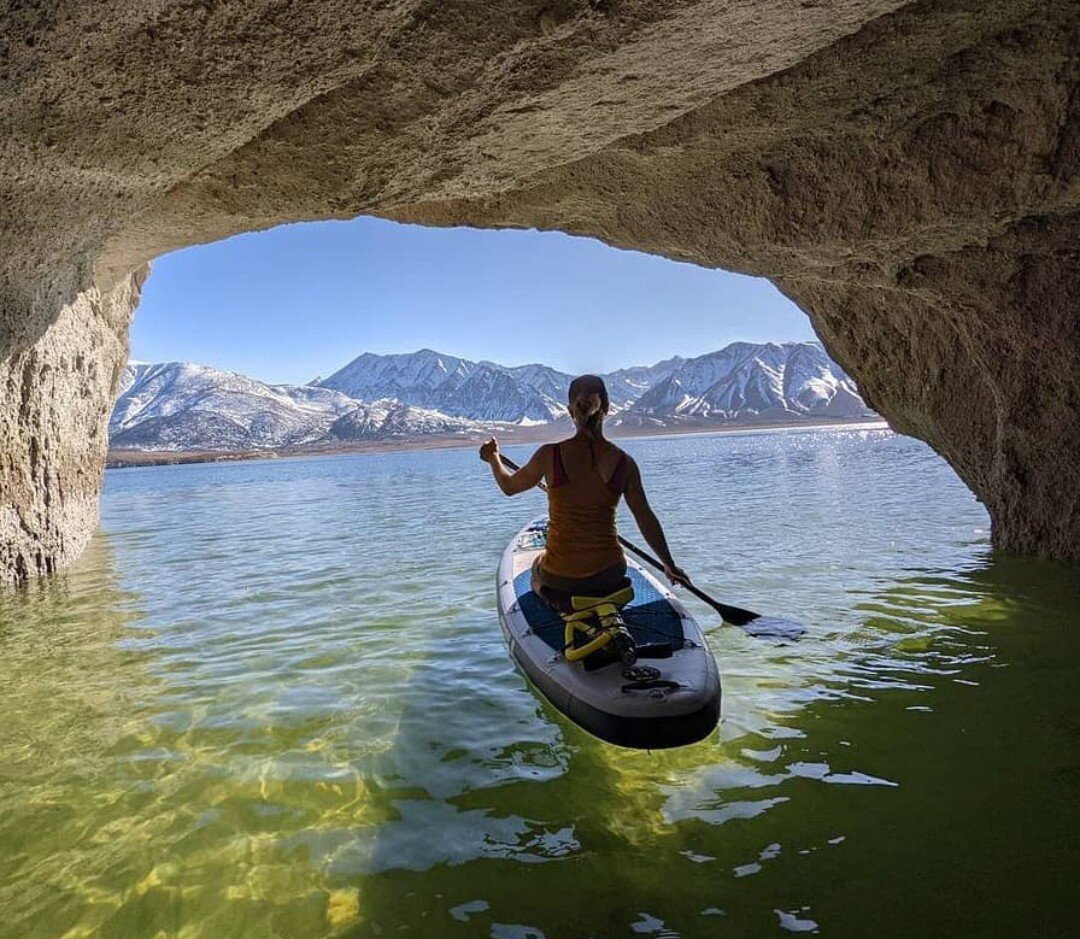 1. @curiouskodachrome – Colorado
Coming in at number one for our favorite adventure photos from spring – the famous SUP pup Kodachrome! Everything in this picture is perfect. The colors, the moon, the high definition quality, the serene look of peace on Kodachrome's face, and of course the throwback burgundy Atoll iSUP.
We could stare at this one all day!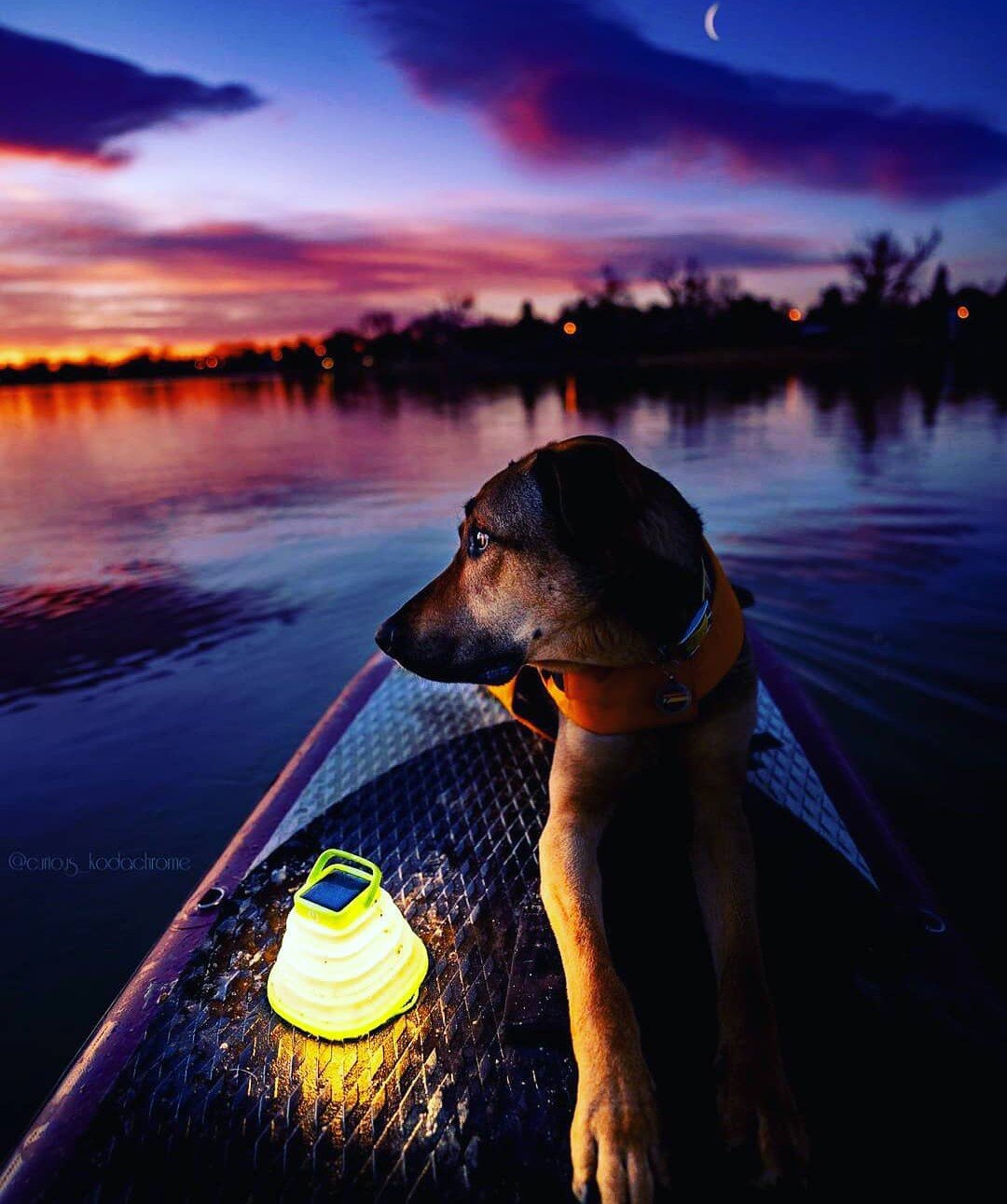 Conclusion
We hope you enjoyed our Top 10 Atoll Customer Adventure Photos From Spring! Ready to make the list for summer? Tag us in any photos on Instagram, or send them directly to our inbox! And keep your eye on the horizon for any opportunities to keep adventuring on with your Atoll iSUP this paddling season.