In this article we discover 6 of the best paddle boarding apps designed to improve your time on the water!
——————
Our phones are powerful tools. And like other tools, they can be used for destructive or constructive purposes.
We can waste time scrolling through the news and other feeds, or we can invest money, support a local business or search for a nearby restaurant, order food online, and have it delivered to our doors within the hour.
It's truly an amazing time to be alive.
The trouble, however, is when we become entrenched in the time-wasting apps and games that ultimately leave us feeling hollow.
This is what we need to avoid. And often, the best way to do that is to get outside on your Atoll inflatable paddle board.
With the sun shining on your face, surrounded by nature, and a slight breeze propelling your board forward, it is a reminder that more time outside and less time on your phone is great for our mental and physical health.
But living with a phone in the modern world is inevitable. So instead of allowing it to suck our time away, the best tactic we can take is to use it for our good.
There are plenty of apps designed to help you experience life in a rich manner, and with this intention in mind, we want to suggest to you six apps that will enhance your time outside on your inflatable paddle board.
Each app can be found by doing a quick search on the Apple App Store or on Google Play.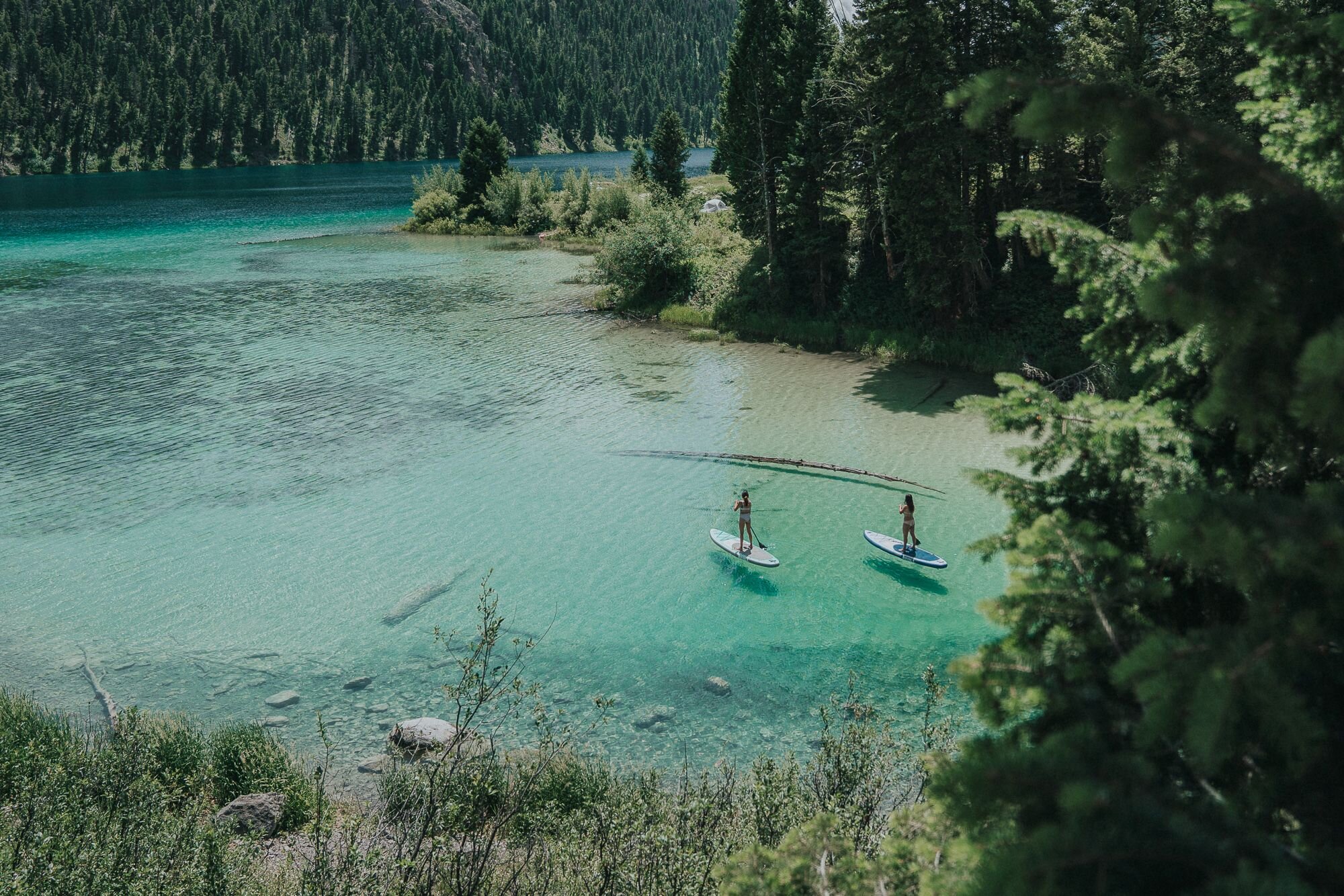 As the experienced paddler knows, high winds can absolutely ruin your time on the water. You can be blown around, pushed back to shore, or even blown out to sea!
Avoid these dangerous situations by knowing the wind strength and direction with the Wind Alert App by Weather Flow Inc.
Just type in your location and the app pulls data from over 50,000 wind stations to give you an accurate reading on wind strength and direction.
A very useful app!
It is free and available for Apple and Android.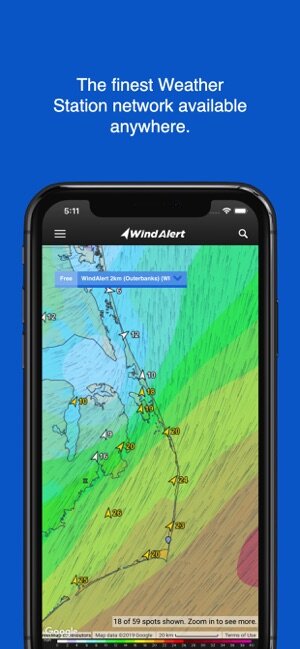 When it comes to the wind and weather, you can never be too sure. But if you couple our previous suggestion with the Windy App from Windy Weather World Inc, you'll be highly informed about potential paddling conditions.
In addition to wind readings, you will also receive weather updates on rainstorms, temperatures, even humidity and in real-time.
One extra cool feature includes the utilization of webcams. You can zoom in on your exact location to see the weather for yourself!
Free and available on Apple and Android.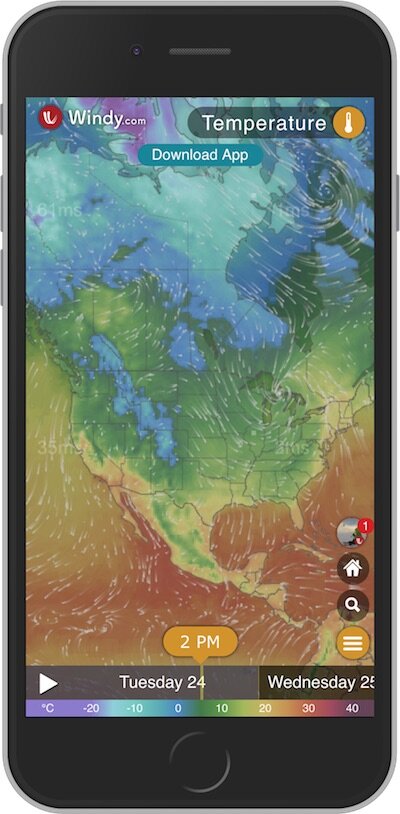 Now that we know what the weather is doing, it's time to utilize an app that can track your distance and time on the water.
Enter – Paddle Logger.
If you've been a SUP fanatic for a while, chances are you've heard of Paddle Logger. What makes this app a must-have is the ability to track your entire SUP journey. You can include photos, maps, and notes in a digital notebook that you can share with your friends.
Don't just create memories – share them with Paddle Logger.
This app is free but is only available at the moment for Apple owners.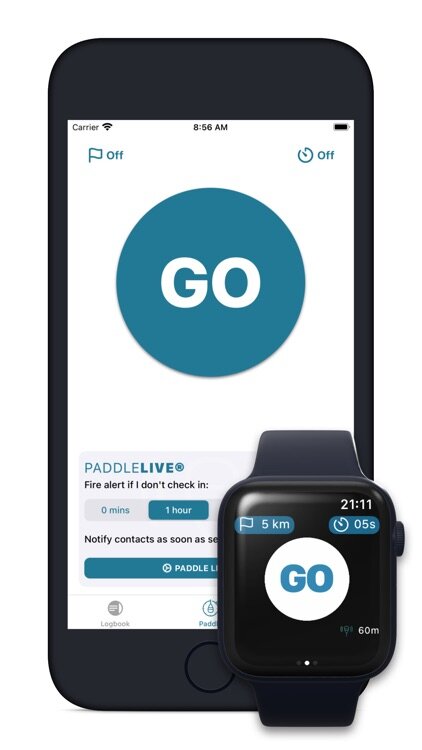 Want to develop your SUP skills? You can with the Paddle Monster App. Learn the proper techniques from Larry Cain – Olympic gold and silver medalist in canoe sprinting. While this app is mostly used by those in the racing community, it also provides excellent coaching and goal-setting for amateur paddlers looking to increase their technique and fitness.
The app is $10/month with additional costs for training. Available on Apple and Android.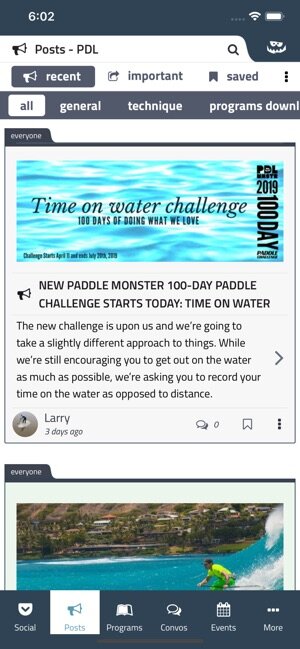 Not sure where to paddle in your area or somewhere new? Then you need the Go Paddling app.
This GPS tracker app shows you 25,000 SUP destinations and launch points for you to enjoy. It links to Google or Apple maps for exact directions to the launch point and also provides information on facilities, fees, and safety regulations.
Pretty cool!
This app is free and available for Apple and Android.
Since we are an inflatable paddle board company, we must have an app that relates to river paddling.
Right?
Well, with the River App by Florian Bessiere, we have found the perfect one. Use the app to search for any unknown body of water where you will receive water levels and conditions on more than 20,000 sites in North America and Europe.
You can also opt for the app to send you automatic notifications on changes in river levels and allows users to report concerns with a specific location to share on the app.
For those river SUP enthusiasts out there – this app is for you. So, before you decide to inflate your Atoll iSUP and shoot down a stretch of river unknown to you – check it out before you go! You'll remain safe and have fun.
This app is free and available on Apple and Android.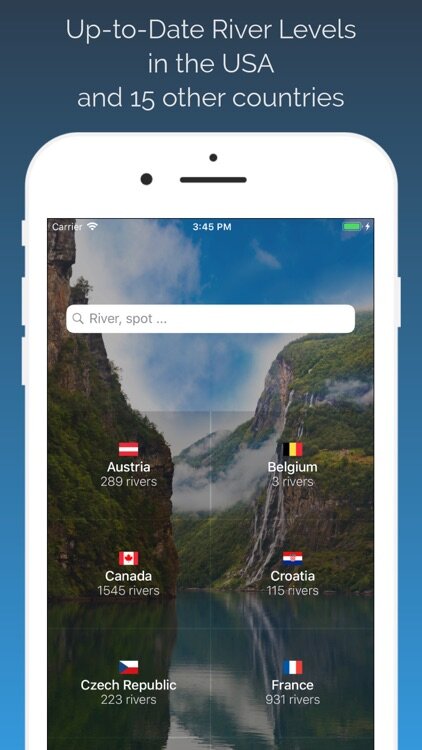 Conclusion
We hope you enjoyed our list of the must-have apps for SUP in the summer. If you have any questions or need any additional information, let us know! Our inbox is always open. Until next time Atoll family – stay stoked and adventure on.